Well-developed intercultural competencies are essential for working in a global world.
The international project in Virtual Communication Across Cultures @home, which has been organised for the fourth consecutive year in cooperation with NHL Stenden University, has been successfully completed.
The subject matter of the project covered intercultural communication and focused on the importance of intercultural competencies for employment and success in the workplace, the hidden meaning of words, direct and indirect communication, cultural connotation, communication styles, constructive solving of intercultural conflicts, etc.
The purpose of the Virtual Communication Across Cultures @home project was to provide students with internationalisation at home and to enable the development of their intercultural competencies.
The project included 40 students from the Netherlands, Romania, Italy, Turkey, Cameroon, Spain, Syria, China, Taiwan, Vietnam, Serbia, Croatia, Slovenia, etc.
Congratulations to all for successfully tackling the challenges of working in virtual teams!
The students were joined by teachers coming from the Netherlands (Marijke Boven and Julia Huisman), Russia (Svitlana Buko), and Slovenia (Nataša Ritonija). The first two teachers were teachers from the NHL Stenden University and the latter two were DOBA Business School teachers. The project was coordinated by mag. Vesna Kolenc Potočnik and Nina Turčin, and online tutoring of students was taken over by Mina Mazouzi, all representatives of DOBA Business School.
The project began with an introductory preparatory and getting-to-know each other meeting, which was followed by four webinars with exceptional lecturers from the fields of intercultural communication and unique case studies. The final part of the project consisted of a virtual meeting and an additional team challenge for students.
Advantages of such virtual projects for students:
International teams
New knowledge
New friends
International teachers, experts from the field
Development of intercultural competencies
Development of digital competencies
Opportunity to improve the knowledge of English
International certificate and reference not everybody can provide.
Opinions of our participants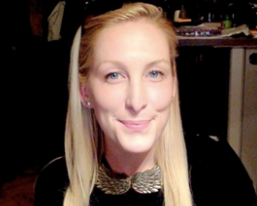 Virtual environment makes it harder to communicate and learning to do it successfully is the skill of the future. The same applies to leadership in international teams, be it face-to-face or virtually. In this course, you will learn about both and gain skills of & for the future. Such an amazing and packed experience! 11 days flew by and I learned so much! Intercultural & virtual teams are the future and here you have the chance to try both at the same time! Thank you for this opportunity!
Ivona Flakus, Slovenia


I joined the course in Virtual Communication Across Cultures @home because I wanted to collaborate with other students worldwide. The course has lived beyond my expectations and has given me new insights, perspectives, broadened my horizons, and most importantly new friends. I will cherish this.
Barbara Bašić, Croatia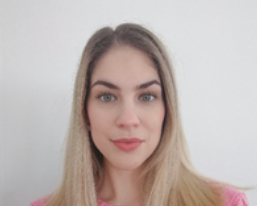 I am thankful that I got the opportunity to participate in the project.This was my first experience with working in a virtual environment with other students from different countries. It was such a great opportunity to meet other cultures and see their ways of thinking or working. I learnt why intercultural competency for employment and success in the workplace is important.I would highly recommend other students to participate because of the knowledge that you will receive and definitely use in your work. Also, it is good that you start to work more on your personal development.
Janja Šincek Jagačić, Croatia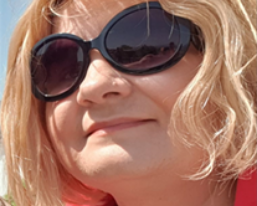 Participating in a virtual world of international dimensions has been a great, new experience for me. Being involved in such a great concept and listening to the advice of people and mentors who have a great deal of experience in these fields is invaluable.
Thank you DOBA for this opportunity.
Breda Rajšp, Slovenia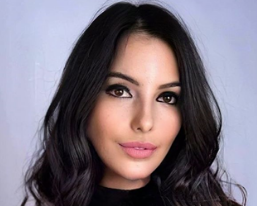 Working in international virtual teams organized by DOBA is a challenge and an opportunity for me to meet new cultures, establish and expand knowledge. This is my fourth course in a virtual international team, organized by DOBA. I had the opportunity to participate in a well-designed program by top lecturers. I also met amazing people and I have kept in touch with them. Our cultural differences did not constitute any barriers. This was a great experience and I am happy to have been a part of this project.
Dorotea Borković, Serbia
In May, we are looking forward to the exciting 24-hour International Innovation Hackathon with partners from the Netherlands, Latvia, Belgium, and South Africa, while in June we will be holding the traditional Virtual Summer School for all.