We always choose our studies with the aim of achieving our career goals, developing our potential and increasing our competitiveness. But what about after graduation? It's very easy for strong study ties to fade and even the greatest talents to go unnoticed. Experience shows that networking, socialising, cooperation and exchange of experiences are essential for a successful individual today. That is why an Alumni Club has been active for a number of years at DOBA Business School, bringing together e-learning graduates from 46 countries across the world.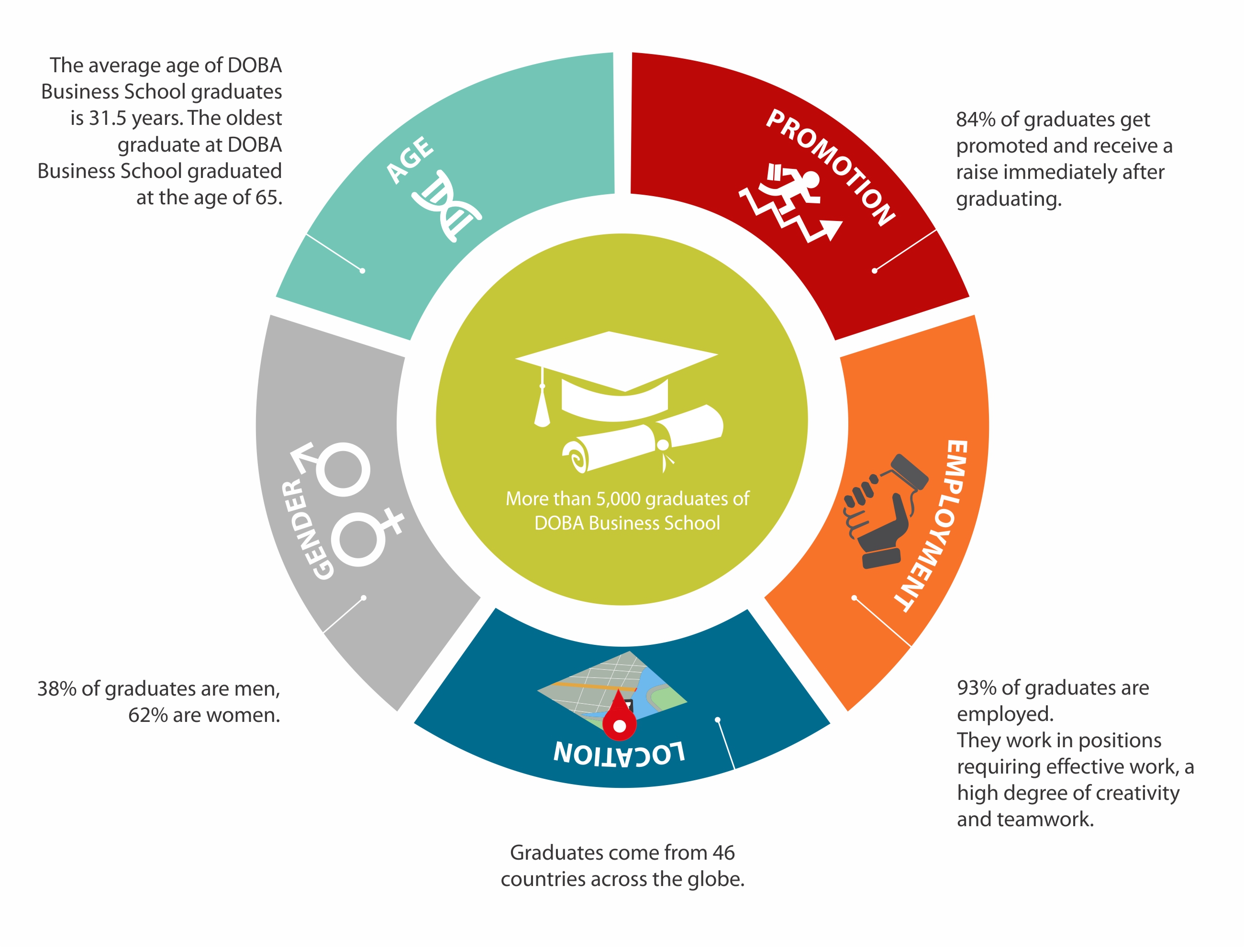 Mission of the Alumni Club
The DOBA Alumni Club connects graduates with each other as well as the school in the fields of education, networking and further development of the school. The Club encourages members to make positive changes in society and facilitates the personal and professional growth of graduates.
Vision of the Alumni Club
The DOBA Alumni Club is a dynamic alumni community that builds alumni loyalty to the school and interpersonal relationships. It focuses on information, involvement, development of services for its members – for their well-being and the quality of the school.
The main tasks of the Alumni Club
Communication with graduates
The Alumni Club promotes communication and connects members with each other, fosters communication between members, networking and communication.
Promoting social responsibility
The Alumni Club promotes socially responsible behaviour and action with the aim of enhancing the well-being of society.
Connections between alumni and students
The Alumni Club encourages current students to get involved in the Club's activities, thus fostering a lifelong connection.
Cooperation in the further development of the school
Graduates are also involved in the implementation of key activities at DOBA – the study process, research, development and upgrading of study programmes.
Lifelong learning
The Alumni Club encourages organisation and guides members to further their education and to attend lectures and other business and personal development meetings.
Promotion of achievements and success
The Alumni Club promotes graduates' achievements.
Ambassadors
DOBA graduates participate as ambassadors in the recruitment of new students and in promotion.