There are more than 210 teachers and online tutors involved in the study process at the school and their dedicated and excellent pedagogical work and the introduction of modern teaching methods and approaches, which encourage students' activity, improve the quality of study results.
The coveted title of BEST HIGHER EDUCATION TEACHER in the 2021/2022 academic year was awarded to Associate Professor Dr Andrej Kovačič, Assistant Professor Dr Aidan Cerar, and Assistant Professor Dr Ana Hafner.
This year, 650 students voted for the best teacher and best online tutor.
These are your best teachers:
The best teacher for the 2021/2022 academic year in the doctoral programme is Assistant Professor Dr Ana Hafner.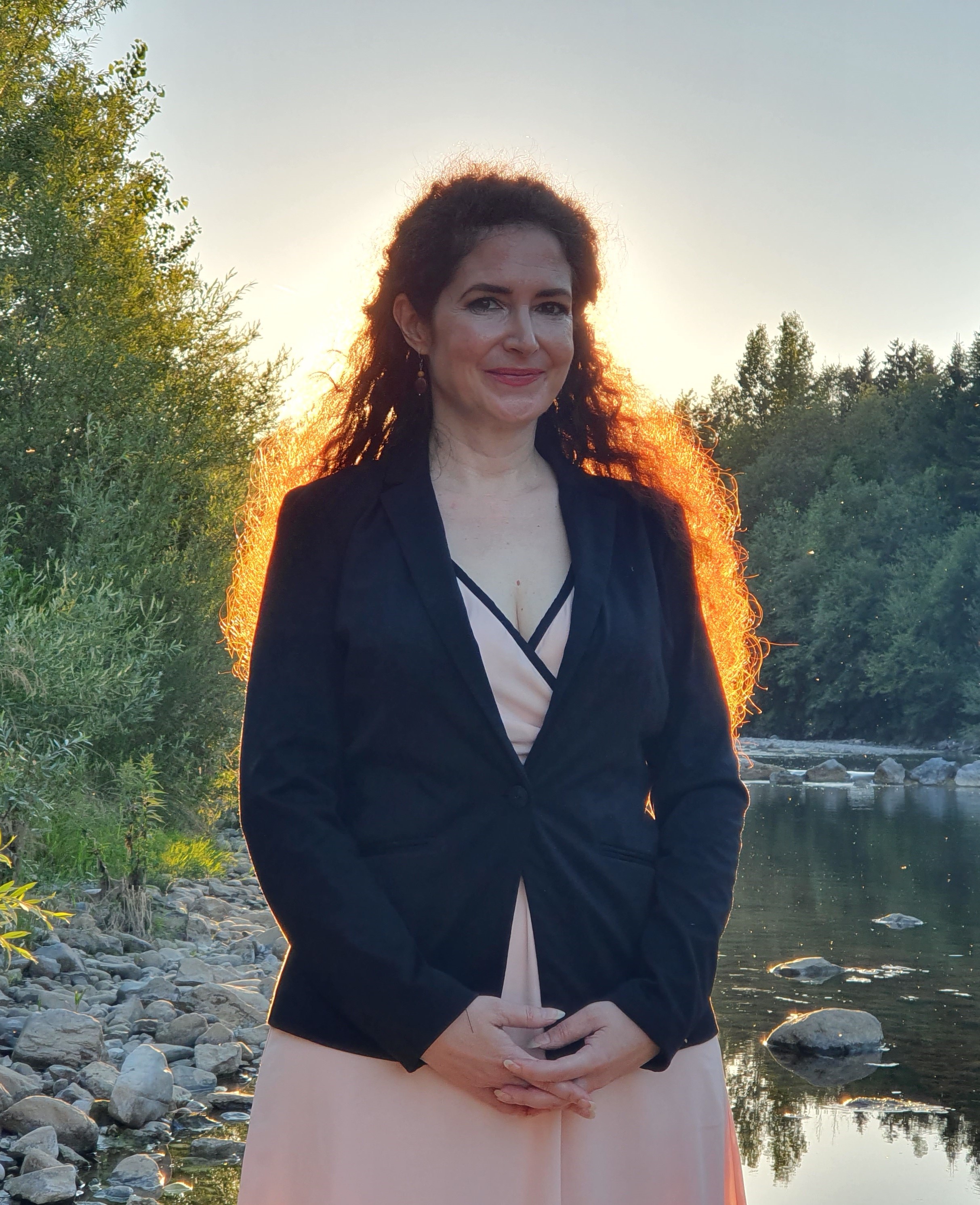 In the 2021/2022 academic year, Dr Ana Hafner held the course on Selected Chapters in Innovation and Co-Creation in the doctoral study programme.
Upon receiving this recognition, Dr Hafner wrote:
"I am very grateful for this recognition. I'm still not sure what I did to deserve it – not only did I not expect it, but I must stress that working with doctoral students is a special privilege and reward in itself! I am grateful to have had the opportunity to exchange views with people who already have significant business and research experience of their own, and I have therefore been able to learn a great deal from them.
What I saw as my mission was mainly to encourage further research in the doctoral dissertation proposals that students have already chosen, in the light of my course, i.e. innovation and invention. After all, our students will also have to come up with new scientific discoveries or innovations, so I think the course has been well conceived in that sense and students have been able to discover new dimensions in their research problem. I can also share with you that soon we will be able to look forward to some really outstanding doctoral dissertations. Each one will be a celebration not only for our (future) doctor of science, but also for the school and for me personally!"
The best teacher for the 2021/2022 academic year in master's programmes is Assistant Professor Dr Aidan Cerar.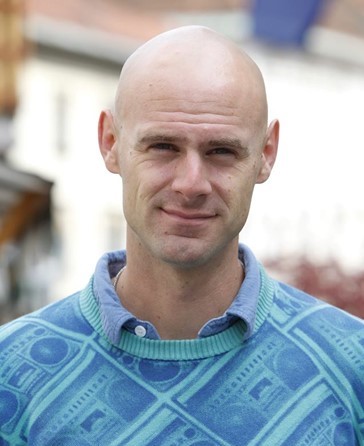 In the 2021/2022 academic year, Dr Aidan Cerar held the master's course on Communication, Participation and Inclusion of Stakeholders in the Management of Smart Cities
Receiving the title of the Best Teacher, Dr Cerar wrote:
'Thank you. I am delighted to have been selected as the best teacher for the 2021/22 academic year. Even more than that, I am delighted to see students putting their new knowledge into practice in their work.
Cities and towns can be better. They need to be more interesting, more pleasant, greener, better for pedestrians, and generally more tailored to people's needs. That's what makes a city smarter and that's what I want students to understand."

The best teacher for the 2021/2022 academic year in bachelor programmes is Associate Professor Dr Andrej Kovačič.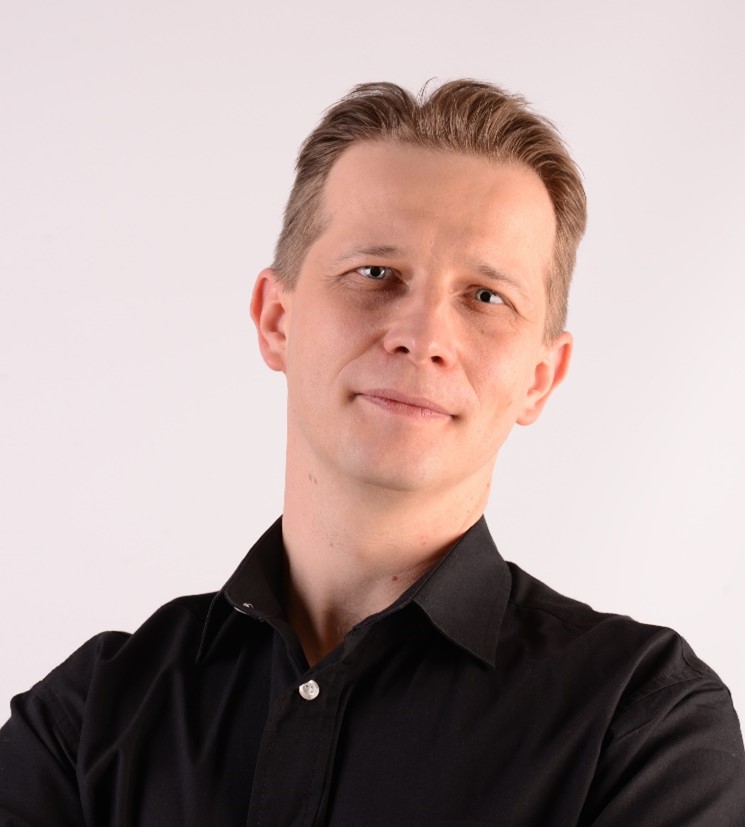 In the 2021/2022 academic year, Dr Andrej Kovačič held the bachelor course on Communication and New Technologies.
Receiving the title of the Best Teacher, he wrote:
"The same as all of you, who have enrolled in DOBA Business School, I decided to teach the Communication and New Technologies course years ago and at the time I was not sure about the new teaching methods. Teaching communication techniques online posed a challenge but I also saw it as something new and exciting. How can I 'touch' my students if they are far away? However, the teaching methods have been perfected at DOBA and together with highly qualified staff, we have managed to create a completely new concept of teaching, which is based on practical examples and modern knowledge. Suddenly, constraints and distances became new possibilities and the connection with the students grew stronger and stronger. Of course, the most wonderful thing is when the heartfelt desire to pass on useful knowledge is also felt by the students. So thank you, dear students, for opening your horizons, for letting communication techniques in, and for proving to yourselves that you want to improve quality of life in this area.
Please know that by recognising me as your Best Teacher, you have also confirmed the efforts of the tutors and professional staff and our common desire at DOBA to pass on a high level of applied knowledge and practical experience. Thank you."
---
The right hand of all teachers are online tutors, experts in the fields covered by their courses, who monitor students seven days a week, motivate them, provide feedback, solve professional problems that students encounter during their studies, guide them through the course, and answer their questions every day of the week. Online tutors are a great support for both teachers and students.
THE BEST online tutors for the 2021/2022 academic year are:
mag. Anita Hrast in Slovenia
Sandra Lapčić Kovačić in Croatia, and
mag. Nedeljko Ostojić in Serbia.
We would like to thank the best higher education teachers and online tutors for the 2021/2022 academic year for their commitment and professionalism, which are also appreciated by our students. Through their work and expertise, they have enriched students with the knowledge and competencies that they need to develop their careers.
Congratulations on the received title.
---