The coveted title of BEST HIGHER EDUCATION TEACHER in the 2020/2021 academic year went to Professor Dr Cene Bavec, Assistant Professor Dr Živa Veingerl Čič and Language Instructor Kristina Mlinarič.
This year, 607 students voted for the best teacher and best online tutor.
These are your best teachers: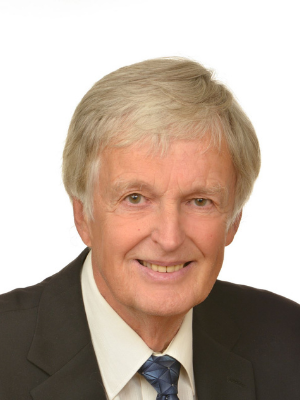 The best teacher for the 2020/2021 academic year in the doctoral programme is Professor Dr Cene Bavec.
In the 2020/2021 academic year, Dr Cene Bavec held the course on Selected Chapters in Strategic Leadership and Management in the doctoral study programme.
Upon receiving this recognition, Dr Bavec wrote:
"First I must thank the students for this kind recognition, which really means a lot to me, especially as these are doctoral students, who I consider to be my colleagues and who I try to help to the best of my abilities and advise them on solving their problems. This is why my lectures primarily focus on promoting curiosity, indicating possible approaches in their research and, of course, on presenting the most important scientific and professional trends.
Now that the lectures have come to an end, I can confess that I was initially somewhat worried about teaching exclusively online. In my academic career, although not yet a particularly long one, I have always focused on personal contact with students, as this has allowed me to quickly assess their individual characteristics and, if necessary, adapt to them. However, at DOBA I learned about the other side of the coin, as different forums and email, as well as recorded lectures give students and the teacher more time to think and facilitate a focused discussion. This is often much more effective than personal contact. From this perspective, however, doctoral students deserve full recognition, as I have also learned a lot from them. I sincerely wish them to continue being as successful in their professional and of course also private life in the future.
In particular, I must stress that my thanks goes not only to the students, but also to my colleagues at DOBA. I would particularly like to thank Dr Marko Divjak, as without his advice and assistance, I would certainly not have received this recognition. Thank you again to all of you who have made my day!"
---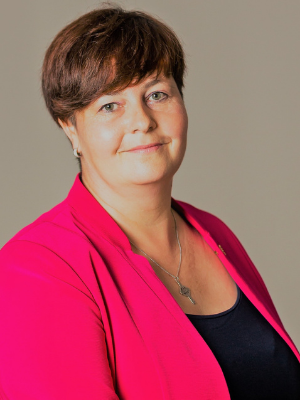 The best teacher for the 2020/2021 academic year in master's programmes is Assistant Professor Dr Živa Veingerl Čič.
In the 2020/2021 academic year, Dr Živa Veingerl Čič held the master's course on Creative Human Resources Management for a Competitive Advantage.
Receiving the title of Best Teacher, Dr Veingerl Čič wrote:
"The title of BEST TEACHER fills me with pride and happiness. I am pleased that students have recognised the importance of cooperation, the practical applicability of the content, and the sharing of experience. I am grateful for the opportunity to draw attention to modern day dilemmas in the context of my courses, while still giving students room for a critical perspective and reflection. I am convinced that it is important not only to share knowledge, but above all to have an honest, open and clear communication that we have established together with the students. Going on with my teaching, I will continue introducing various innovative pedagogical approaches to strengthen students' creativity, openness and critical thinking as well as care for fellow human beings, as I am convinced that these are the competencies that they will need the most in life and in their workplace. For me, this recognition represents the acknowledgement that I am on the right path, while also representing a great commitment and motivation going forward."
---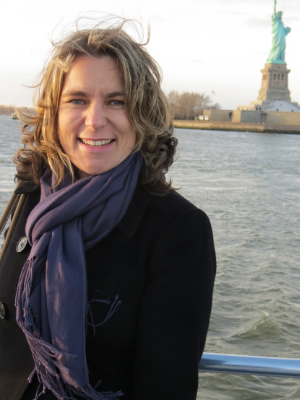 The best teacher for the 2020/2021 academic year in undergraduate programmes is Language Instructor Kristina Mlinarič.
In the 2020/2021 academic year, Kristina Mlinarič held the undergraduate course Language for Specific Purposes and European Dimensions – English.
Receiving the title of the Best Teacher, she wrote:
"I was very honoured upon learning that I have been chosen the best teacher. Especially as I teach one of the foreign languages and am therefore not in contact with all of the students. For me, this title is first and foremost an acknowledgement and an incentive. It is a confirmation that the care and effort for a professional but also personal relationship with the students have not been overlooked. It is an incentive to continue searching for new ideas, topics, and sparks of innovation in the preparation and implementation of the courses. A sincere thank you to the students for the trust they have placed in me and to the team of DOBA Business School for the excellent cooperation."
---
The right hand of all teachers are online tutors, experts in the fields covered by their courses, who monitor students seven days a week, motivate them, provide feedback, solve professional problems that students encounter during their studies, direct them through the course, and answer their questions every day of the week. Online tutors provide support to both the teacher and students.
THE BEST online tutors for the 2020/2021 academic year are:
mag. Zineta Vilman in Slovenia
Martina Kadić in Croatia and
mag. Nedeljko Ostojić in Serbia.
We thank the best higher education teachers and online tutors for the 2020/2021 academic year for their commitment and professionalism, which are also appreciated by our students. Their work and expertise have enriched students with the knowledge and competencies that they need to develop their careers.
Congratulations on the received title.