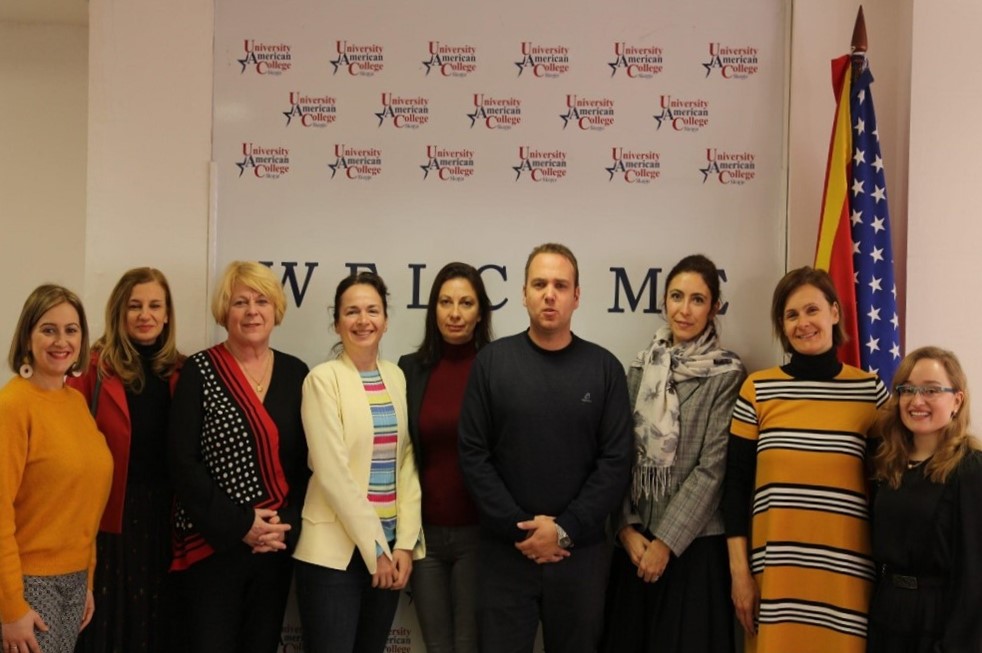 On 8 and 9 February, the UACS (University American College Skopje, North Macedonia) hosted the kick-off meeting of the transnational partnership for the Leaders of the Green Economy project. Representatives of partner institutions from North Macedonia, Bulgaria and Croatia actively participated in the meeting.
The aim of the meeting was to review the administrative and formal arrangements and discuss the project activities and the expected results of the individual work packages. The next project event will take place on 31 March at DOBA Business School, when higher education teachers will share best practices in case studies, quizzes, involvement of experts from companies when preparing materials, and training videos on green and circular economy. The first results of an international survey, which was conducted among students from all partner institutions on the subject of sustainable development and green and circular economy, were presented. 98 students from DOBA Business School participated in the survey.
We are looking forward to future activities of the project and to creating content together!