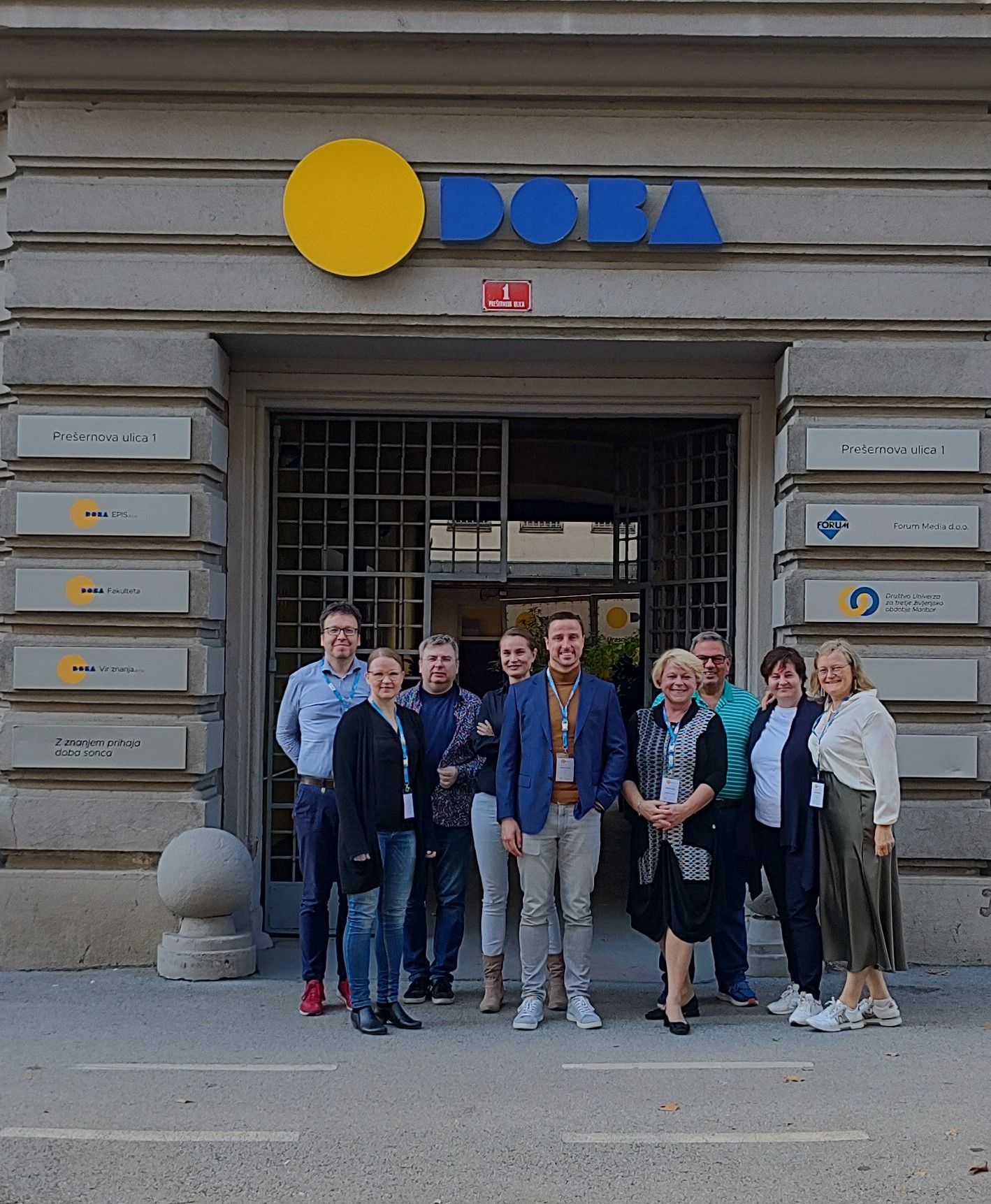 On 17 and 18 October, the second transnational partnership meeting of the DigAge+ project took place at DOBA Business School. Representatives of partner institutions from Belgium, Finland, France and Poland actively participated in the meeting.
The purpose of the meeting was to review the past and current project activities and the results of the individual working packages.
Representatives of DOBA Business School presented the results of a qualitative and quantitative survey conducted among employers and employees aged 50+, which identified key gaps in digital competencies.
A model of the planned training with individual modules was also presented. The second part of the meeting was dedicated to upcoming activities and management.
We are looking forward to future activities of the project and to creating content together!