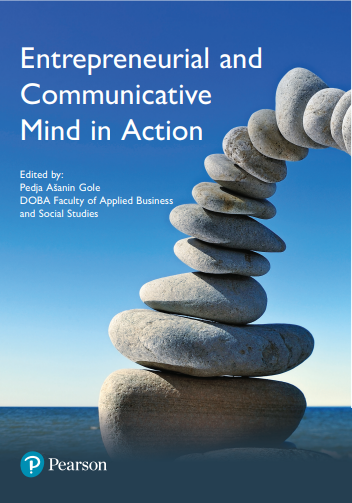 DOBA Business School has successfully completed the international MicroMasters Internationalization at Home through Online Micro Masters and Virtual Mobility project (master@home), which has been funded through the EU Erasmus+ programme. Four partner institutions, the Faculty of Communication of the Istanbul University (Turkey), the Institute of Communication Studies (Skopje, North Macedonia), the Department of Public Communications at the Vytautas Magnus University (Kaunas, Lithuania), and DOBA Business School (Maribor, Slovenia), developed two six-month micro master programmes of international virtual mobility (Entrepreneurship Ecosystem and Innovation Strategy and Digital Communication and Marketing), which had been successfully completed by more than one hundred participants that registered through DOBA Business School.
The conclusion of the project has been marked by the publication of the international scientific monograph titled Entrepreneurial and Communicative Mind in Action, which has been published with the international Pearson publishing and which contains academic contributions by project team members from all the participating institutions.
In doing so, DOBA Business School has contributed to the realisation of one of the most important objectives of the project, i.e. the dissemination of the results of our research and cooperation in the wider region.