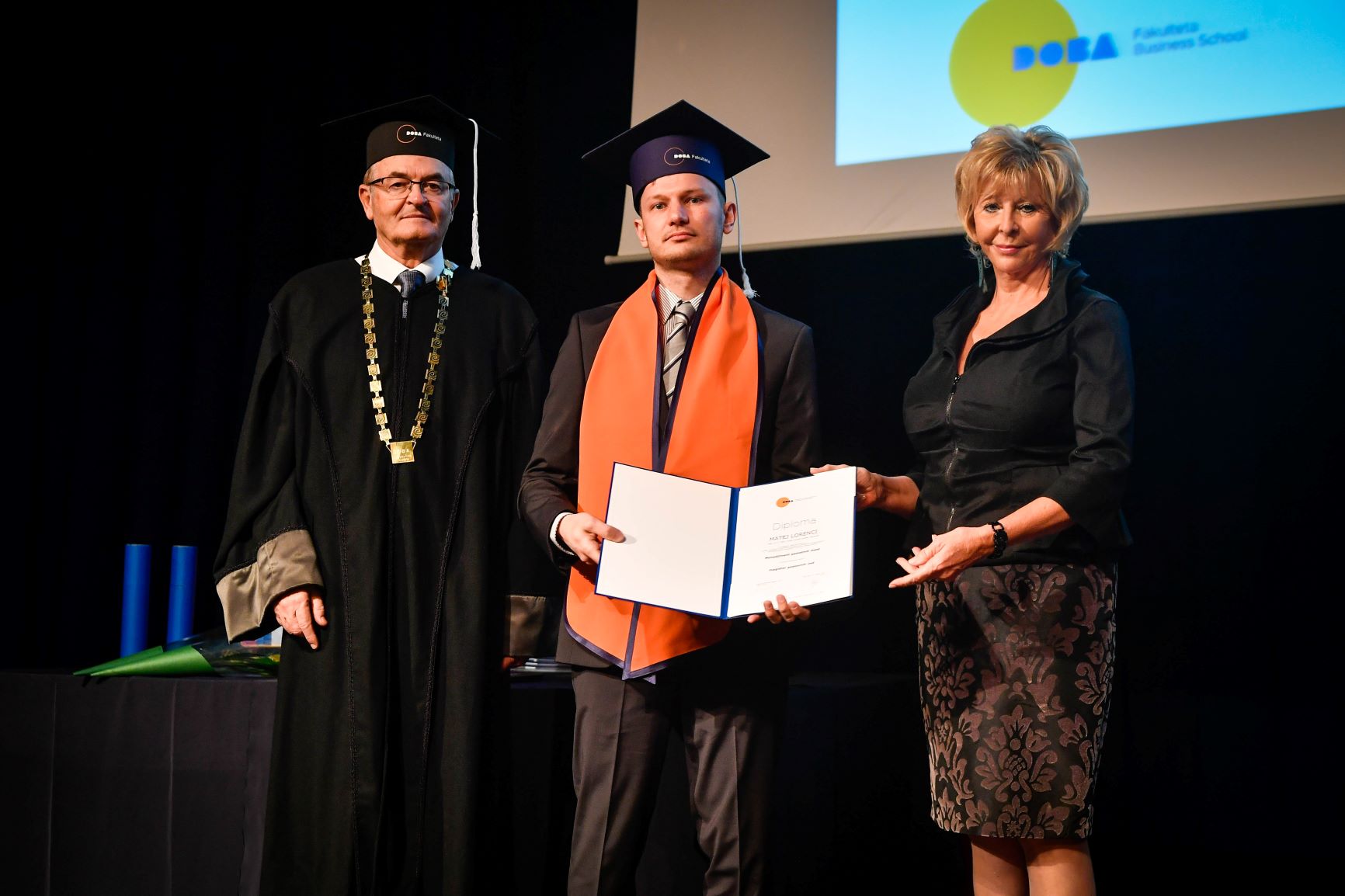 So as to facilitate a high-quality professional and research activity of its students, primarily directed towards innovation and the search for concrete innovative solutions, DOBA Business School chooses the best master's theses.
This year's finalists included 9 master's theses that have been graded with a 10. A three-member committee (Prof. Dr Boris Cizelj, Assistant Professor Dr Tomaž Klobučar, and Associate Professor Dr Vito Bobek) chose the thesis with the greatest innovation potential. This year's nominees were: Dominik Gruškovnjak, Zoran Lenardič, Matej Lorenci, Milena Maček Jerala, Brigita Pavlič, Simona Poljanšek, Suzana Šav, Aleksandra Zajc, and Nataša Zupančič.
The award for the master's thesis with the greatest innovation potential in 2019 was conferred on the graduate of the master's programme in Management of Smart Cities, Matej Lorenci, for his master's thesis titled ANALYSIS OF MAKING AND USING AN OWN IOT DEVICE FOR AIR QUALITY MONITORING, which he prepared under the supervision of Assistant Professor Dr Tomislav Rozman.
From 2020, the Management of Smart Cities programme will be offered also in English. You are invited to submit your request for information.