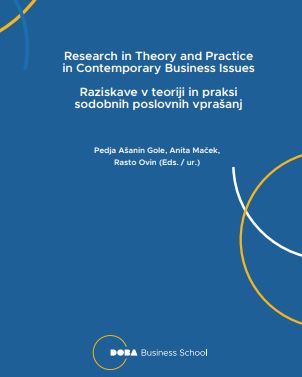 The monograph of DOBA Business School contains 19 papers by 35 authors. The authors include teachers and lecturers employed at DOBA Business School, some cooperate with the school as adjunct professors, while others are members of the academic community, who cooperate with our school's teachers.
The monograph is a review of the scientific and research creativity of the authors in 2020 and tries to answer some of the most pressing developmental issues that we face at both the macro and micro level. The monograph focuses on almost all of the fields of the school's operations: from marketing and public relations and economy and tourism to smart cities, and confirms its interdisciplinary nature.
We believe that this scientific monograph of DOBA Business School will again offer interesting papers to both students and other friends of DOBA Business School.