For the twenty-fifth consecutive year (at regional level), the Chamber of Commerce and Industry of Štajerska awarded recognitions for the best innovations of the Podravje region 2021. DOBA Business School was among the recipients of the awards, being recognised for its SMART ŠIS innovation.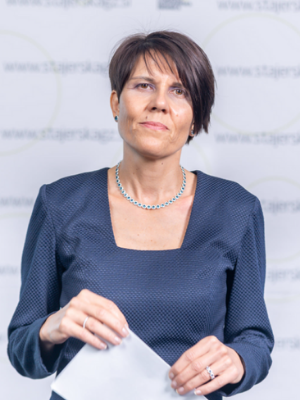 In her address, the director of the Chamber of Commerce and Industry of Štajerska, mag. Aleksandra Podgornik, emphasised: "In this way, the Chamber honours those who demonstrate that the circle of innovative thinking never ends. The selection is of course also an incentive and acknowledgement for companies which realise that innovative thinking is not just a task for their development departments, but the way that the whole company and its management operate, recognising the importance of motivation for innovative thinking."
DOBA Business School received the bronze award for the Smart Student Information System (SMART ŠIS). This innovation allows DOBA Business School the full automation and optimisation of activities in the process of applying for and enrolling in studies, monitoring students' success rate, assigning learning units, students' advancement into the next year of study, and graduation, thus enabling an effective overhaul of business processes. The introduction of this innovation has significantly increased the quality of data processing and data protection from the perspective of the GDPR.
Along with a series of awards that we have received in recent years, this recognition is also our commitment to further innovative development work.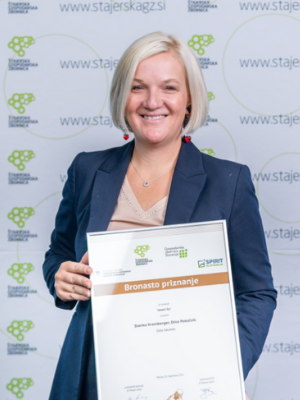 The award was accepted by Dina Potočnik, Director of Marketing and Sales, who said that "DOBA Business School is a school that goes beyond, a school that is always a step ahead, and a school of dedicated people. Innovation culture is a part of our everyday lives and the driving force of our development."


Photo source: https://www.facebook.com/media/set/?vanity=stajerskagospodarskazbornica&set=a.4352793284812879