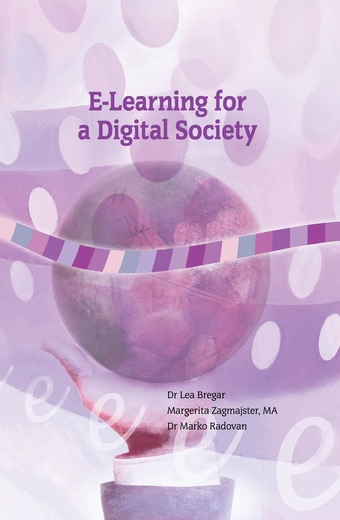 Book "E-izobraževanje za digitalno družbo" written by Dr Lea Bregar, Margerita Zagmajter, MA, and Dr Marko Radovan is now translated into English and available as an open educational resource.
The original text was written in Slovenian under the title "E-izobraževanje za digitalno družbo" and published in 2020 (https://www.acs.si/digitalna-bralnica/e-izobrazevanje-za-digitalno-druzbo/). Its translation into English with the status of an open educational resource (OER) enhances its accessibility and usability worldwide without restrictions for non-profit users.
The translation into English was published by University of Nova Gorica Press in December 2022 and is available on the web site https://www.ung.si/en/publisher/. The editor of the English version is Lea Bregar, associate professor at Doba Faculty.
"E-Learning for a Digital Society" is designed as an e-learning compendium intended for everyone interested in modern, technologically-enhanced education. The aim of this book is to present the status, the basic concepts and the wide range of possible e-learning formats, learning and teaching methods and approaches, as well as the related pedagogical, technological and business-organisational issues and solutions faced by educators when introducing e-learning into practice.